Often, top line growth comes from something big, like an acquisition or new idea. But that's not the only way to hit your numbers. Sales enablement is about improving your results at every step of the sales process. And, that incremental progress can really pay off. It moves your company forward, streamlining your sales process, creating efficiencies and increasing conversions.
Sales enablement offers your company a path toward more profitable growth. Standing Partnership supports your businesses' sales enablement efforts, focusing on what sales teams really need:
Better intel. Sales teams shouldn't have to fly blind. We help your company define their ideal targets. Then, we map out how your organizations buy, who influences the buying process, and what your competition looks like.
Messaging that wins. Telling the right story at each stage of the buying process makes a big difference. We create and test sales messaging that speaks to your targets. We focus on getting to the next yes – making a clear case while overcoming objections.
Impressive sales materials. Your messaging might nail it, but it doesn't matter if your collateral is a dud. We develop sales materials that wow your audience (and convince them to buy), including pitch decks, leave-behinds, marketing collateral, videos and more.
Better technology. Technology can enhance the sales process, but it can also undermine it if it takes too much time away from sales activity. We help you find the right tools for your sales team and process.
Training that sticks. None of your sales enablement work will matter if the sales team never uses it. We help you roll out new products, resources and technologies to your sales team in a way that captures attention and drives behavior.
At Standing Partnership, we research, develop, and help you measure every new program so you can see and improve its impact over time.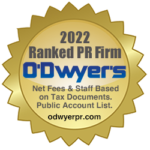 Let's work together.
Contact us to explore how we can help you kick start vertical marketing.