Standing Partnership develops actionable vertical marketing strategies and enables implementation at scale.
Today's B2B prospects expect you to intimately understand their industry. A blanket marketing approach no longer works. As a result, more and more companies are using vertical marketing to target and win more business.
While vertical targeting is a critical part of today's B2B go-to-market strategy, bringing those campaigns to life can be a challenge.
If you are considering vertical marketing but don't know where to start, let us help guide you through the planning process - identifying vertical markets with the highest potential, defining your unique selling proposition, building effective messaging that speaks directly to the needs of the target personas, and aligning sales and marketing.
Even if you've prioritized your industries, you might find it daunting to customize your marketing collateral – or the sales enablement materials to support your sales team - to multiple industries. Our team of experienced strategists and writers can quickly digest market intel to target nearly any industry, creating case studies, white papers, ebooks, infographics, first call decks, etc.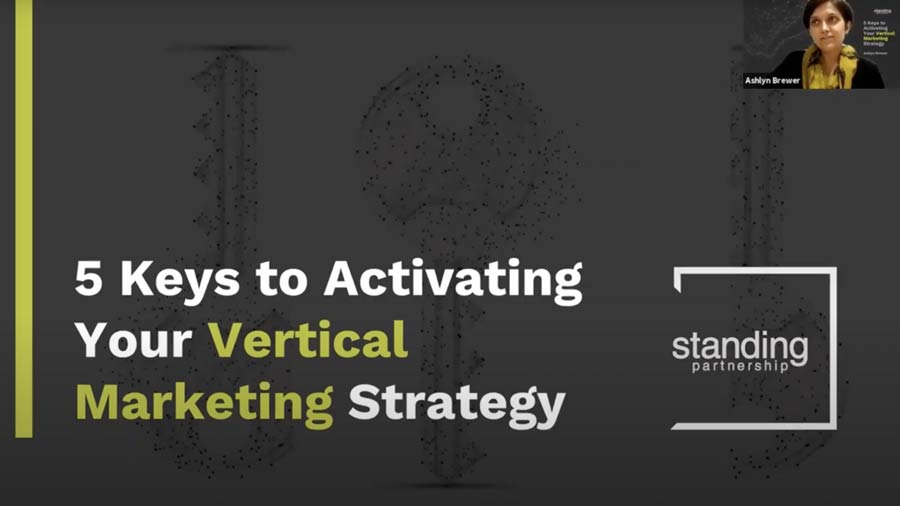 Vertical Marketing Strategy
with Standing Partnership Vice President Ashlyn Brewer
Let's work together.
Contact us to explore how we can help you kick start vertical marketing.