Health care is a complex sector that continually balances margin with mission yet it is very competitive, especially in an environment marked by significant change that affects payers, providers and patients. If your company is in the health care industry, you can rely on our experienced marketing strategists to help you grow, mitigate risk and reach stakeholders who are important to your organization.
You need a long-standing expert within the health care industry to effectively navigate the challenging issues you face. Someone who "gets it."
From privacy, data security and health care reform to technological shifts and legislation, you need a trusted partner who can work with you and lead you through this challenging space. Standing Partnership is that partner. We're the experts who can help you make sense of the forces that directly affect your marketing objectives.
We will work with your organization to understand the barriers to growth and develop marketing or communications strategies to address them. We raise profiles, deploy thought leadership, build public support and help organizations across the value chain reach their goals. We evaluate your branding, messaging and delivery methods, making adjustments to ensure they hit the mark.
We identify key stakeholders and provide the opportunity for much-needed open dialogue to make positive change happen.
When it comes to health care, you need someone who's ready to focus on providing solutions to your specific needs on day one, not playing catch-up on industry nuances. We are that team.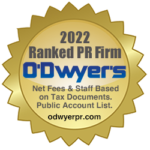 Client Success | Health Care
The Right Team Set to Success
Standing Partnership helps you align the team, processes, and technology to make strategic moves toward your goals. Beth Rusert, Chief Marketing and Growth Officer at Concordia Plan Services shares her experience.
Let's work together.
Contact us to explore how we can help you kick start vertical marketing.