In a highly competitive professional services industry, you need to stand out. Your value proposition can differentiate you from the crowd—or can make you blend in. We want your business to thrive. Our experts will work with you to identify your unique differentiators and develop strategies to help you reach your revenue goals.
At Standing Partnership, we have a long history of helping professional services companies develop go-to-market strategies, lead generation campaigns, and marketing and sales enablement content. Everything we do is grounded in your business goals. We identify the ways marketing and sales can better align for success and ensure you have the team skill sets and technology stack that will enable you to execute your strategy. We build the optimal structure for your marketing department and train your team to work more productively.
We go deep to understand your business segment and bring unique insights about your prospects and competitive landscape. Knowing who your prospects are, their needs and motivators, we develop messages that speak to them and reach them through their preferred channels.
As a partner, we challenge you to think beyond today to what's coming around the corner. Whether you want to launch a new product or enter a new market, we can take you there.
At Standing Partnership, we want to help you become resilient in the marketplace as a stand out company, not one that blends in.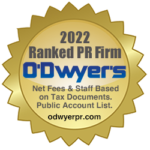 Industry Expertise, Sales and Marketing Alignment
Paul Eschen, former Sr. Director of Marketing at Maritz Travel, and current Vice President of Marketing at BizLibrary, shares how we were able to align the sales and marketing efforts of the business to drive strategy and results.
Let's work together.
Contact us to explore how we can help you kick start vertical marketing.