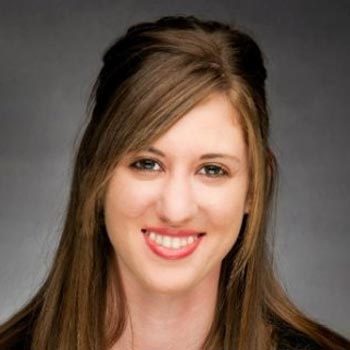 Rachel Kuebler
Manager
---
Rachel joined the Standing Partnership team in May 2018. As an ambitious marketer, she was drawn to the firm's innovative environment as well as its emphasis on continued learning.
Prior to her time at Standing, Rachel managed alumni communications and the annual fund at Webster University. She also shared her talents as a marketer and fundraiser at various arts organizations in St. Louis. With a background in higher education and the nonprofit sector, she seamlessly connects with clients to understand the deeply rooted challenges they face. In her current role, she works with nonprofit, healthcare and financial service clients to develop marketing and communications strategies that drive results and propel organizational growth.
A graduate of Missouri State University, Rachel holds a bachelor's degree in communication studies (with a minor in dance). She earned her master's in advertising and marketing communications from Webster University in 2018 and wrote her 100-page thesis on public service advertising.
When she's not helping clients, Rachel volunteers as a member of the Rosati-Kain Alumnae Association. She enjoys musical theatre, baseball and spending time with her husband and little one.
Let's work together.
Contact us to explore how we can help you kick start vertical marketing.