With a marketing strategy and project management background, Michael joins the Standing Partnership team as a manager.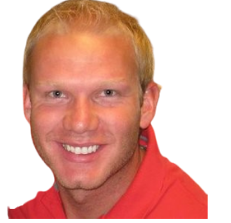 Michael Ten Clay joins Standing Partnership as a manager, with a background in marketing strategy, project management, public relations and advertising.
Michael came to Standing Partnership in March of 2021, using his extensive agency background to help develop new client partnerships and build on the existing quality relationships forged by Standing Partnership.
Prior to joining Standing Partnership, Michael worked for several advertising agencies supporting both B2B and B2C clients – from developing their channel and digital marketing strategies to supporting strategic communication needs. Michael truly values the importance of building trusting, lasting relationships and brings that to the forefront when helping clients achieve their goals.
Michael graduated from Northwestern College with a degree in business administration and marketing.
Outside of work, Michael loves to spend time with his wife and young son, enjoys cooking, and plays drums and soccer.