Meg is passionate about telling thoughtful, effective stories that help clients achieve their business goals.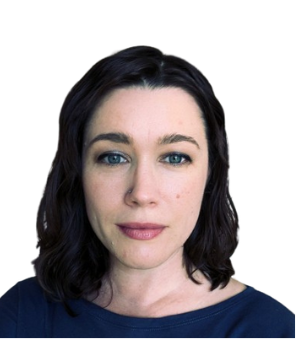 Meg Kramer joined our team as a senior content specialist in 2022, but she first connected with Standing Partnership as a client. She was impressed with Standing Partnership's creative, innovative work, and is excited to contribute to the team's collaborative culture.
Her previous experience includes writing, editing, and content strategy, as well as in-house marketing for technology and higher education. She's passionate about creating thoughtful, effective content that helps clients achieve their business goals.
Meg is a graduate of The New School, where she studied creative writing, and she also holds a diploma in audio engineering from the Institute of Audio Research.
Outside of work, Meg enjoys cooking, kayaking, and spending time with her husband and their two rowdy dogs.