Belden, a leader in signal transmission solutions, wanted to build credibility among customers and prospects, but lacked relationships with trade publications to get their story out.
The Challenge
Surrounded by media-savvy competitors, Belden's industrial IT and connectivity division was missing a big opportunity to show off their communications networking expertise. The industrial marketing team felt that increased visibility among customers and prospects would not only drive leads, it would ultimately increase demand for Belden's new leading-edge products.
The global thought leadership strategy increased visibility among key audiences, supported the successful launch of new products and fueled lead generation.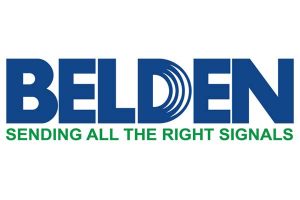 Our Solution
Standing Partnership's one-year thought leadership program was designed to create a consistent presence in the marketplace. Our communications strategy and tactics included:
Identifying three key pillars around which to drive market visibility
Developing key messages
Selecting appropriate business and trade publications across six vertical markets
Analyzing editorial opportunities to identify content gaps that matched Belden's expertise
Generating sales leads by linking new product launches to content marketing assets
Training company spokespeople on messaging
Recruiting top-tier editors and reporters to attend customer events
The Impact
Belden significantly increased its market presence through bylined articles and product mentions in top industry trade publications, strengthening the company's leadership position in a competition-intense industry.
Tell us about the challenges you face.
Contact us today to see how we can start solving for your business today.