From Anheuser-Busch, Abigail now joins the Standing Partnership team as a digital associate.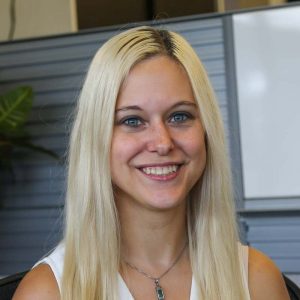 Standing Partnership is pleased to announce that Abigail Diers has joined our team as a digital associate. Currently, Abigail supports Standing's education and industrial sector clients. Her expertise includes digital marketing strategies and implementation, including digital advertising, marketing automation and CRM management.
Prior to Standing Partnership, Abigail was a social media and digital analyst at Anheuser-Busch (AB). Her focus at AB was social listening, analytics and reporting for nationwide brands. She leveraged Google Analytics and experiential marketing to improve the client's customer experience and website content strategy.
Abigail graduated with a bachelor's of science degree in marketing from Lindenwood University. She was the founding President of the American Marketing Association (AMA), Lindenwood Chapter. After graduating, she transitioned to the AMA St. Louis Chapter Board of Directors, where she worked with and got to know members of the marketing community of St. Louis, her adopted home.